When sharing your handwork...
that you've so painstakingly created...
Don't disclose or show (what
you
might think are) errors.
Those looking at your "works of art" probably won't notice what you do.
...unless
you
are drawing attention to the mishaps.
AND...if they are going to
get out their magnifying glasses to inspect your
"works of art"....then,
shame on them!
They should be whipped thoroughly with at least
several yards of rolled up batting!
Besides...your "mistakes" aren't life threatening so you don't need
to warn others of dangers ahead...
YIKES!
Take a look at THIS mistake in design...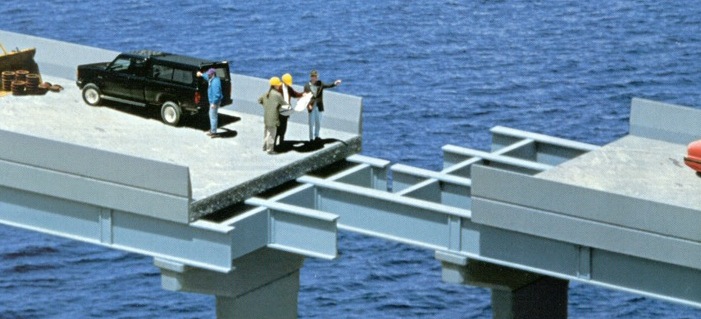 It might be best if you say ...
to yourself...under your breath...or, in a quiet whisper.

So here's just a weee leeeetle suggestion...
Next time you feel the urge... to speak out about
a discrepancy (or 2 or 3) in your
ARTWORK...try the little saying below.
...many a great idea or great design has come about from
mess-ups in the original idea!
Have YOU ever started with a design...made a mistake
and change your whole plan of attack?
We could all learn...if you are willing to share =)