It's a mystery to me...
How sometimes, sewing and quilting...handwork.. are passed down
thru generations. And, yet...sometimes those before and/or after
us ...might have NO desire to do handwork at all. I have loved
handwork ever since I can remember. I was making things with
my hands from the time I was about 6 years old. Throughout my
lifetime doing handwork has helped me to keep my sanity, find
comfort in down times. I've met so many wonderful people and
made lifelong friends thru quilting and other handcrafts.
Both my grandmothers and my mother did handwork. My maternal
grandmother didn't quilt. Most of her sewing was out of necessity,
making clothes and items for her home. I don't know if she ever
did any other handwork besides crochet and sewing. My paternal
grandmother passed away before I was born so I didn't know her.
I do have a very simple quilt top that she pieced...I feel that a
part of her spirit is in the fabric and threads of this unique top.
I feel like I'm able to "know" her without ever having met her.
I can't imagine how grey my world could've been had I not had
the opportunity to learn quilting (and handwork) from the women
before me...and from those that I continue to meet and learn from.
Below are some pictures of "Mother-Daughter"
teams...or stories about quilting that binds
generations. If you would like to read more
about the stories click on the word "here"
This daughter-mother team make custom quilts and patterns
A mother-daughter machine quilting company
This mother and daughter each have their own
quilt pattern companies.
HERE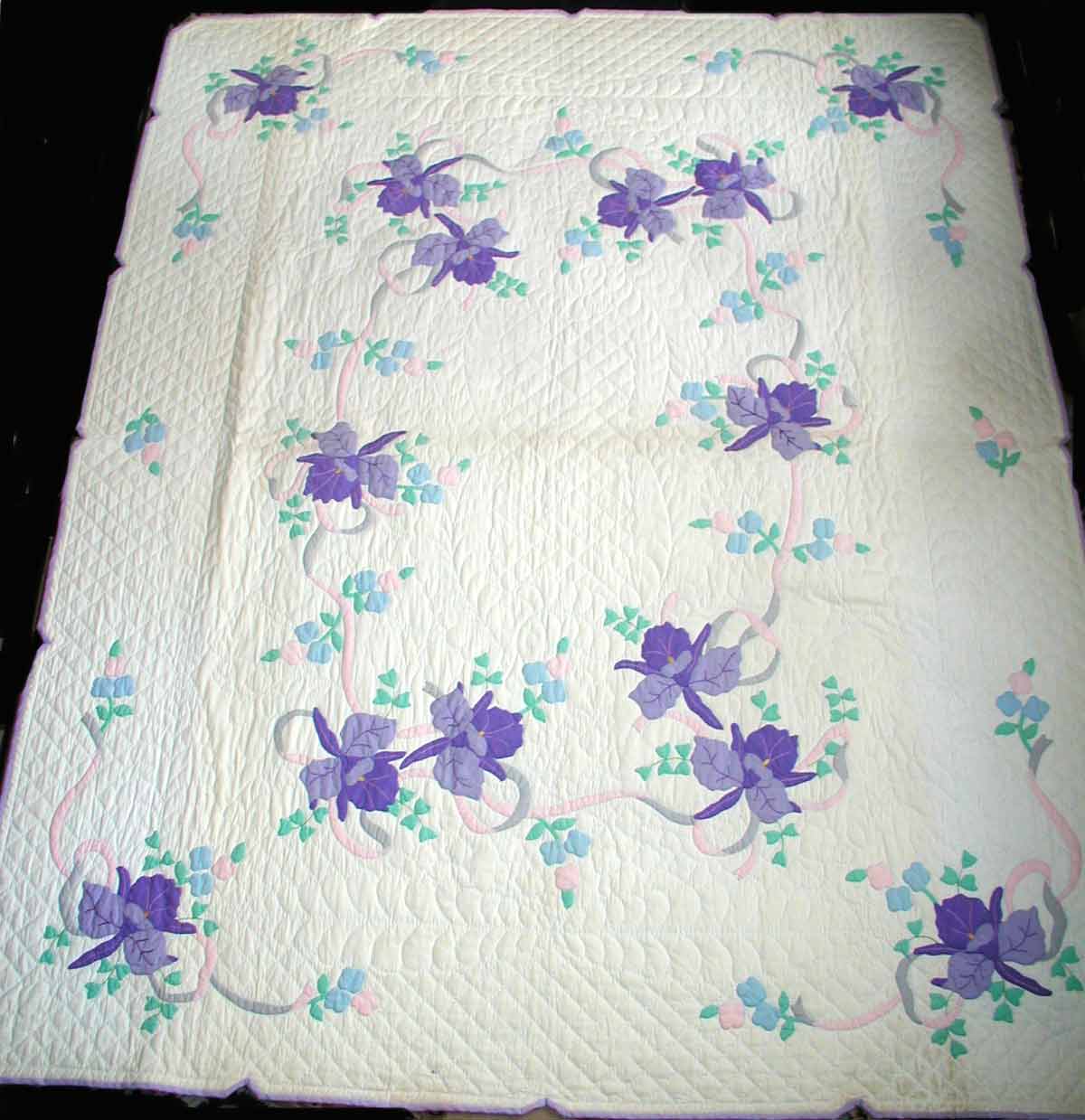 It took 5 generations to finish this quilt. Each lady worked
on it and then, passed it onto the next generation to add
to the completion of the quilt.
This is quite an interesting story!
HERE
This quilt represent 5 generations of this lady's family.
The MYSTERY for this Monday...
I have some questions for YOU.
To enter to WIN*
the FIVE FAT QUARTERS
(in your choice of colors)
....(1) please, be so kind as to answer one or more
of the following questions. (*must be a follower to win)
Are you the first generation in your family to quilt?
Do you have any memories from YOUR mother
and/or generations before...with regards to quilting?
Will you pass YOUR love of quilting to your posterity?
~~
contest ends next Saturday Feb 4th midnight MT
~~
======================================
YEAH!!!
Congratulations to our last week's winner!!
~~ GWEN ~~
========================


....tommorrow check back to find out about the
TRAVELING STASH..