In just 2 days (or less) there will be a shopping frenzy that
seems to take over our Planet...well, at least the
USA part of the planet. It's that time of year where people
sleep overnight in front of a store to save $$$
and to freeze their #$%# OFF!
It's a time, where in some
places, a
herd
of people will literally run over others
to get to that "great" deal in the back of the store.
Some, do "sleep" in their own beds until the wee hours of the
morning... then, get up, bundle up... to go
stand in long (cold) lines for hours until the store opens.
This pheeee-nomin-UN is called
So...here's my questions to YOU.
Will you be an "in-eee" or an "out-ee"?
For me... I plan to be an "in-eee".
I will be lounging in my PJs, hankering down
with either the TV, radio or an audiobook.
I will be sewing or knitting or spinning fiber, working
on Christmas gift projects.
I'll put on a crockpot "dinner-soup". You know
one of those hearty, "fill AND warm your tummy"
kinds of soups.
I will be thinking of those sweet souls who are
out "fighting" the crowds to get those special
gifts for great prices. For, YOU sweet souls who
have decided to be
"out-eees"...
my admiration is
great. I admire you for your energy, courage
and determination to succeed.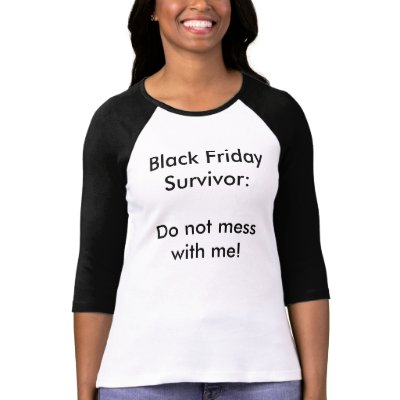 But, alas, I will be feeling this great
admiration as my feet are feeling warm and
toasty in their slippers.
Okay, I must admit, there was a day...
in the long,
long
ago...that, I too, was an "out-eee".
These days...however, old age, old body and
a just a pinch of wisdom have gotten the better of me.
So...again, my dear bloggie friends, I pose
the question:
Are YOU
an "in-eee" or an "outeee"?
I would luv to hear what your plans are
for Black Friday.