"I believe that if people can get more laughter
in their lives, they are a lot better off," says Steve Wilson, MA, CSP,
a psychologist and laugh therapist.
"They might be healthier too."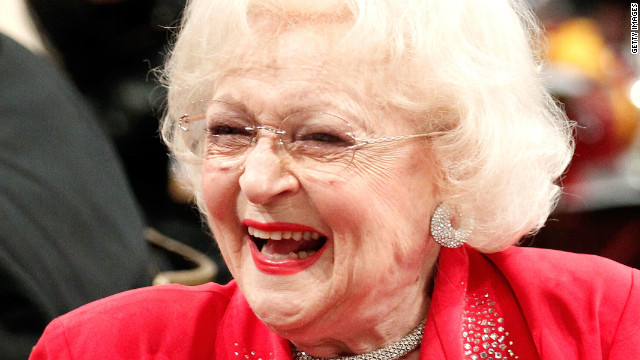 has been making us laugh for years... many years)
What Happens When We Laugh?
We change physiologically when we laugh.
We stretch muscles throughout our face and body, our
pulse
and
blood pressure go up, and we breathe faster, sending more
oxygen to our tissues. People who believe in the benefits of laughter
say it can be like a mild
workout
-- and may offer some of the same
advantages as a workout.
"The effects of laughter and exercise are very similar,"
says Wilson.
"Combining laughter and movement, like waving your arms,
is a great way to boost your heart rate."
One pioneer in laughter research, William Fry, claimed it
took
ten
minutes on a rowing machine for his heart rate to reach
the level it would after just one minute of hearty laughter.
And laughter appears to burn calories, too. Maciej Buchowski, a researcher
from Vanderbilt University, conducted a small study in which he measured
the amount of calories expended in laughing. It turned out that
10-15 minutes of laughter burned 50 calories.
Maybe I better watch some old Abbot and Costello,
or Laurel and Hardy....for a few HOURS!
click on this
link
if you would like an
"old fashioned" laugh...
What do YOU think would be a fun way to
LAUGH IT OFF?
==============================
Some fun ideas to make food FUNNY!

========================
Ruby's Report
Treadmill
- 4 days/2 miles, 1 day 1.65
Yep...you read right...I broke my LONG chain of 6 days. I'm
really sad about it. But, I had a leeeetle back issue yesterday morning
and I was hoping it would feel better in the day. It did feel a bit better
later on. But, I was too lazy to meet up with my Treddy, later. It's kind
of my MO. Motivation to excercise really only come to me in the
mornings. =( I should've just gotten on for 10 minutes, even with the
back hurting. But, as they say..."water under the bridge".
Food
- I was really
bad
last week. We went out to eat at a buffet TWO days
... and I was eating too many (dry roasted unsalted) peanuts, too much
wheat bread with butter (the butter is the killer!)
Weight(loss?)
- a big fat NOPE! Didn't lose...I gained..UGH and grumpy
face! I'm 3lbs up... I better cut the butter and the peanuts this week.
===========================
I dunno about you...but, I'm gonna look for some
"serious" laughing this week!
Do you remember
Mr. Ed
? ...the TV show with a
funny talking horse?
How did you DO this week? You've gotzta have done
budder than me!! We'd luv to hear what YOU
might've learned or goals that YOU've been working on.
==
Hope you get some laughs today! or sometime...
in the next coming week. =D